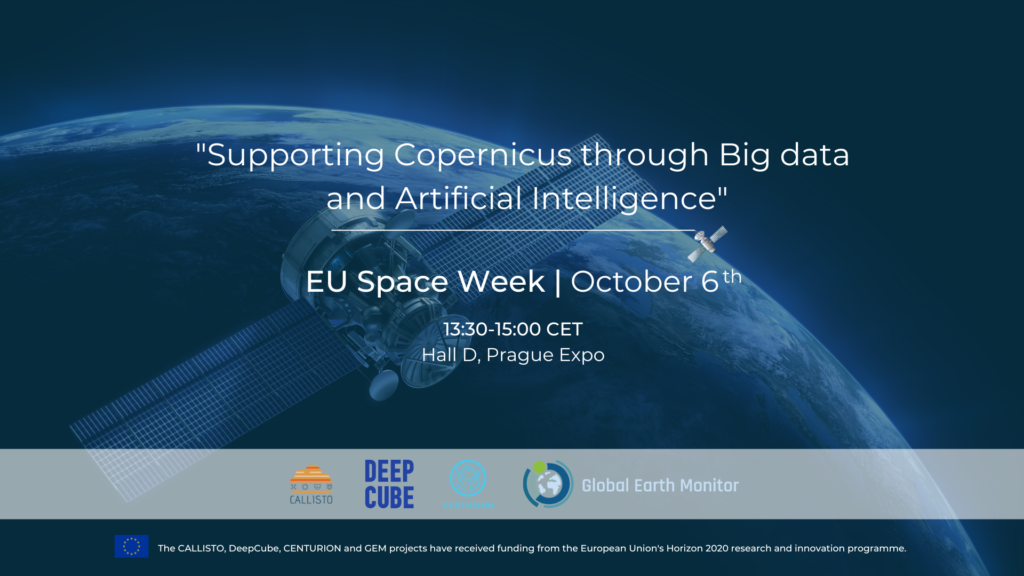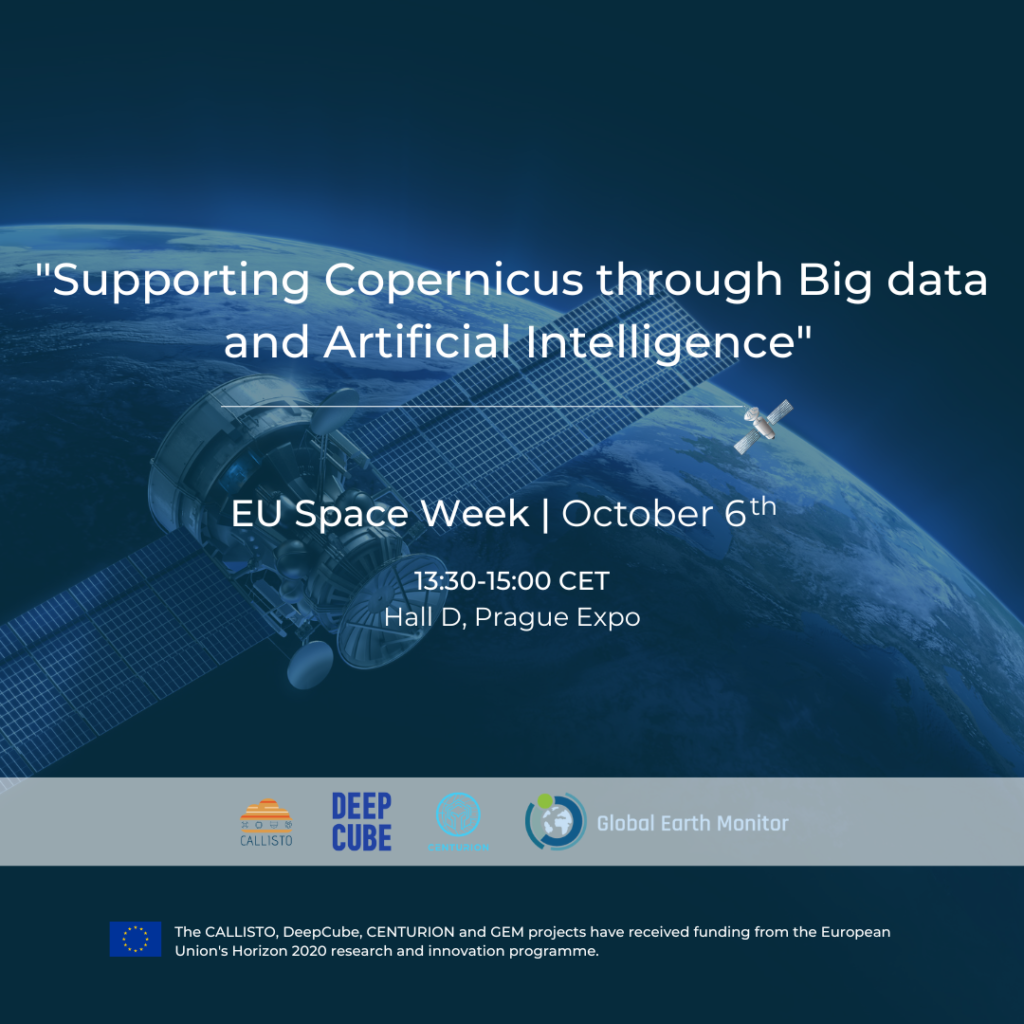 Welcome to DT-SPACE-25-EO-2020 Joint Event!
The four European projects CALLISTO, DeepCube, CENTURION and GEM  funded from the European Union's Horizon 2020 research and innovation programme under the DT-SPACE-25-EO-2020 call, are inviting you to their event organised within EU Space Week with the title: "Supporting Copernicus through Big Data and Artificial Intelligence".
The event will be help on October 6, 2022 in Hall D, Prague Expo in Prague, Czech Republic, 13:30 CET. It will be an opportunity for the four projects to present to a wider audience their scope, objectives, key results and pilot cases.
Should you be interested in Earth Observation, Copernicus, Artificial Intelligence, Big Data and Machine Learning, you are welcome to join CALLISTO, DeepCube, CENTURION and GEM to exchange ideas and learnings in this domain.
Please join us – register for EU Space Week for free
Event Opening

Arrival & Welcome/Introduction Speech

CALLISTO: Bridging the gap between Copernicus data providers and end users
- Overview of CALLISTO & its outcomes

CENTURION: Datacube and AI Services to unleash Copernicus: the CENTURION
Platform goals, technologies and applications

DeepCube: DeepCube technologies towards explainable AI Copernicus applications

GEM: GEM processing framework - making use of (EO) data in a cost-effective way